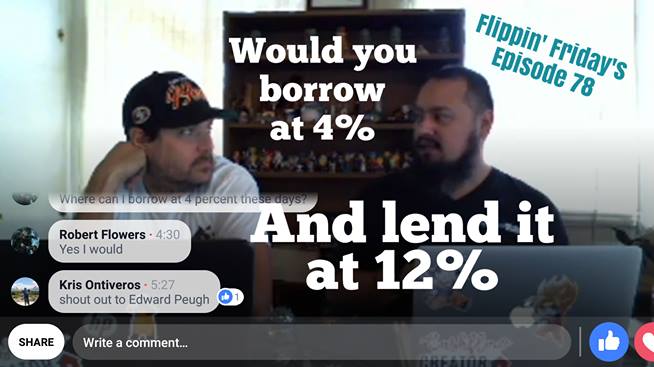 Flippin' Friday's Episode 78: Would You borrow at 4% and Lend at 12% ??? 📈

In this video the guys disucss a real world question as we have several investors who are using this exact investing strategy. We will discuss the many ways to find money to invest in real estate. 
We had a lot of great questions on private lending, zero interest credit cards, HELOC (home equity line of credit), selling stocks and mutual funds, self directing your IRA and so much more.