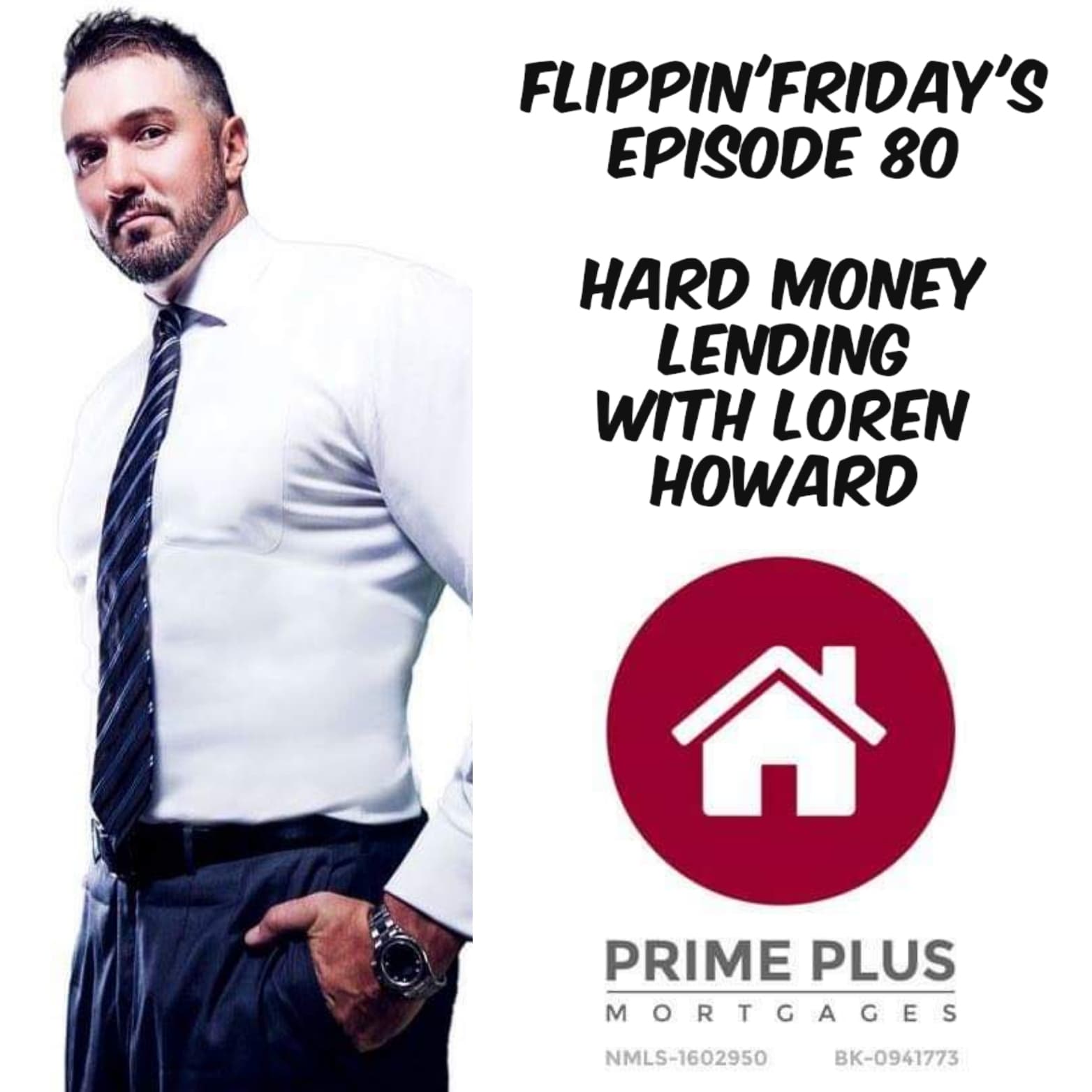 FlippinFridays Episode #80
Talking #HardMoney with one of our Lenders Loren Howard
In this episode the guys have Loren Howard from Prime Plus Mortgages on the show. Both Cashflow Kris and BP have worked with Loren and were excited to have him on the show. Loren talks about building a multi million dollar hard money loan business. How he went from a huge company with lots of moving parts and converted into a low overhead, low maintenance business. 
They discuss the basics of hard money lending, everything the new investor needs to know before obtaining their first hard money loan. They break down, step by step how the process works.