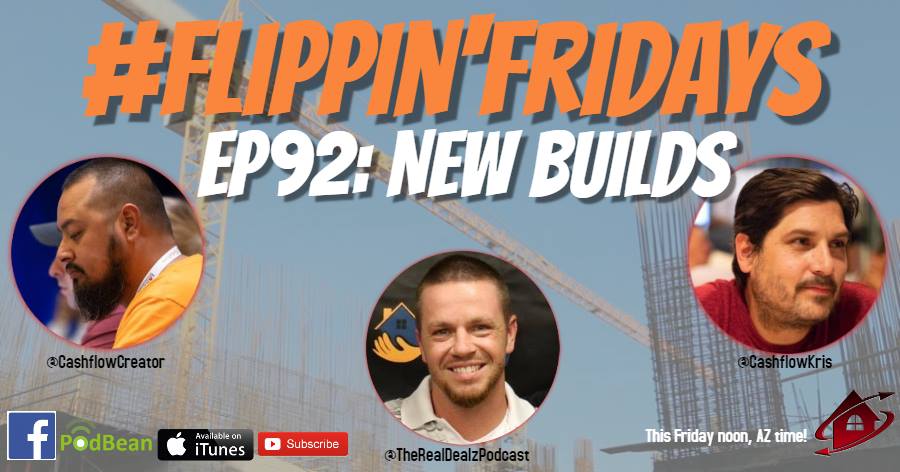 Flippin' Friday's
Episode #92
Talking
#NewBuilds
with Tucker Merrihew 🏗 🏘
Bring your Questions and your Comments!!!
In this episode the guys interview Tucker Merrihew from Portland Oregon. Tucker has build a large development company, TTM Development in the Portland market. Tucker also runs a successful education company, The deal finders academy, where he teaches real estate marketing, rehab, and development. He is also the host of the famous Real Dealz Podcast.
Tucker gives us insight on what it takes to start in the new build world, how much money is required, and what some of the major pitfalls can be. Tucker dives deep into how he began wholesaling, moved up to fix and flip, and finally took the dive into construction.
This is a great episode for anyone looking to scale their
#fixandflip
business into
#newbuild
construction.
http://therealdealzpodcast.com
https://www.facebook.com/TheRealDealzPodcast/
http://ttmdevelopmentcompany.com/
Twitter: @tucker_merriher @therealdealzpodcast